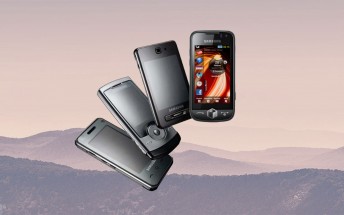 Counterclockwise: Samsung's featurephones came in all shapes and sizes
We've gone over Samsung's smartphones, but their success was built on the work the company did during its featurephone era. Some of the later models blurred the line between feature and smart phones, not just with the feature-full Touch Wiz but with...

Samsung announcements galore
The list of the just announced phones by Samsung at Cebit 2004 is quite long - P710, P730, E800, E810, D710, i500, X900, X910, E300 and C110. The new P730 offers a 1 megapixel camera with imaging focus, digital zoom for close-up images, pause...