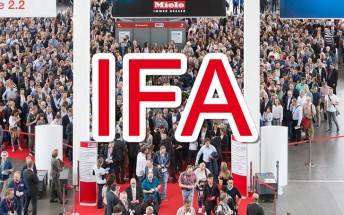 Counterclockwise: IFA through the years, the most exciting phones and watches
IFA ended this week, bringing new smartphones, smartwatches and other consumer gadgets. Was it more exciting than previous years? Well, let's go back through the archives to see how the 2017 event stacks up. 2012 IFA used to be the home of the...

Samsung unveils the Galaxy Camera 2 hybrid
Samsung has just unveiled the successor of the Galaxy Camera - the Galaxy Camera 2. The upgrade includes new design, faster processor, double the RAM and storage, newer Android version and NFC connectivity. The Galaxy Camera 2 comes with a 1/2.3"...