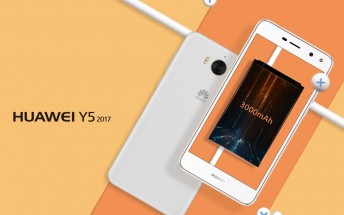 Entry-level Huawei Y5 2017 silently launched
Huawei added new entry-level Y5 2017 on its website without any announcements whatsoever. The phone has 5" screen with 720p resolution and an 8 MP camera on the back with f/2.0 aperture. The device is a successor to the Huawei Y5II and is...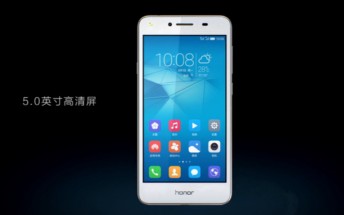 Huawei also announces $90 Honor 5 Play
The top of the line (and positively huge) Honor Note 8 isn't the only smartphone that Huawei has unveiled today. It's joined in the its sub-brand's portfolio by the extremely cheap Honor 5 Play, which is meant to be the successor to the Honor 4 Play...