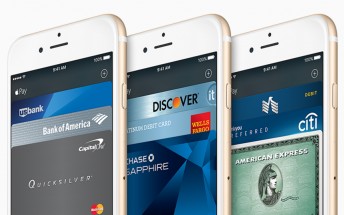 Apple Pay arriving tomorrow in Canada
If you live in Canada, you may have been upset that Apple Pay still hasn't launched yet. Be ready to add your cards to those iPhones tomorrow. Though, only if it's an American Express card. Earlier this month, when users attempted to add a...

Chase Bank says it has activated over 1 million Apple Pay accounts
Chase Bank has revealed that more than one million of its customers are using their debit/credit cards with Apple's mobile payments service Apple Pay, which launched in the US in late October last year. It was also revealed that the bank's...