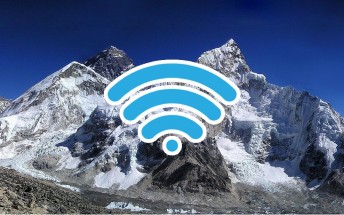 Mount Everest base camp now has 5G coverage
The base camp at Mount Everest now has 5G coverage, thanks to China Mobile. However, even at 5,364m above sea level (17,598ft), this is not the highest place on Earth that you can get a 5G connection – currently that is the Intermediate Camp at...

Lumia 636/638 are first TD-LTE phones from Nokia in China
Nokia officially unveiled its first TD-LTE phones today – the Nokia Lumia 636/638. They are headed to China Unicom and China respectively, both at the price of CNY 1,300 ($210). The Lumia 638 went up on pre-order a couple of weeks ago at a slight...