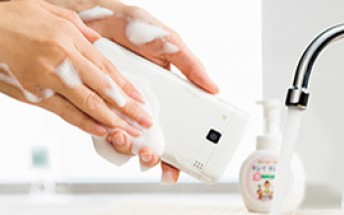 KDDI and Kyocera introduce world's first phone you can wash with soap - Digno Rafre
Waterproof phones are nice for hygiene since you can always give them a light wash. KDDI and Kyocera went a step further and introduced the Digno Rafre – the world's first soap-proof phone. That's right, you can use soap to make sure the phone is as...

KDDI launches the new HTC J Butterfly in Japan
Japanese carrier KDDI has announced a new version of the HTC J Butterfly. This one is based on the HTC One M8 sold elsewhere in the world but with a few changes. First of all, the phone is waterproof, as practically all phones in Japan tend...