Apple's App Store search just got smarter with more contextually relevant results Comments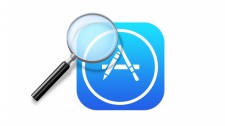 D
I wish Google would learn from them.
I can't find my apps if I search from my app's description. I need to input whole app title to be able to find it in the Play Store. Granted, my apps are not popular and only have 1000 downloads, but still... it would help them get more downloads.
445
69
This is a great news, I loved PlayStore information than App Store. App Store still needs the option to show global reviews than specific country reviews. And lots of useful stats what PlayStore offers.
?
Chuck Norris, 15 Nov 2015hmmmm yeah definitely more paid apps will be displayed 1st...why ? is it wrong put paid app first ??
D
Apple will change this in such a manner that it shows more "Paid apps" hahahaha...!!!!