Marshmallow-based CM 13 nightly builds now available for HTC One A9 and Moto E (1st Gen) Comments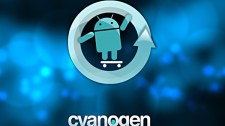 ?
AnonD-483356, 12 Jan 2016I dont see any use in using the cyanogenmod for a9 as its already near stock will customisatio... moreYou don't, some might. That's the beauty of Android, you can install whatever you want as long as there's developement going on selected device.
X
I just installed CM13 on my Mi 4c - what a difference! It flies, and to be honest, it's less buggy than the weekly builds of MiUI. Only the camera is a bit crap.
D
I dont see any use in using the cyanogenmod for a9 as its already near stock will customisations already available. plus the main thing would be stability which you would not achieve in cyanogenmod until android n releases