Truecaller bug had the potential to put 100,000,000 users's privacy at risk Comments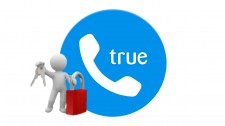 j
Akinaro, 29 Mar 2016Hahahahaha.... About two weeks ago I commented about that app. Everyone complain about privac... moreexactly
A820332
Hahahahaha.... About two weeks ago I commented about that app.
Everyone complain about privacy in social sites like facebook... When actually they upload all that data by them self, even with pictures of what they have and where they live.

And here we have app that not only record data about your calls but actually record times most used contacts and when you call it and all that with typical data like imei and locations... And no one complain about that... Until of course those data gonna be stolen or used by other companies.

People are really amazing if we talk about security...