Verizon Galaxy S6 edge+ gets Marshmallow, Note5 receives minor update Comments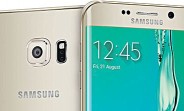 D
What in the blue hell?! downloaded the update last night for my edge+ and lost voice to text after reboot! The mic icon has been replaced with a settings button, and it appears that the function isn't even available anymore. I called VZ today and the guy said they've been inundated with complaints about the same thing. We tried a workaround, to no avail. Thanks, Google!
D
Received the marshamallow update over a month ago for the s6edge+ in india. new features for the edge tab. phone runs cooler now under heavy multitasking. feels snappier. If youre facing any issues just do a hard reset. I had installed too many unknown apps and had to hardreset. Phone feels much faster and better now.
J
Great update Samsung!
Now I can attach names and numbers from my phonebook using text unlike before where only vcf type is allowed and which will convert your text to MMS.
S
Hey Guys..
Greetings from India..

Here are a few Questions that I hope, will be answered by any of the people who are having the Samsung Galaxy Note 4 SM N910G Indian Version phablet.

1. Have you received the ~2.5GB OTA M Update? If not, when can we expect the same.

2. What all are the principle changes we are to get on the M Update?

3. Can the M Update give a clutter free and fast and smooth User Experience?

4. Will the TouchWiz UX will get an overhaul?

5. Samsung had been delaying the deployment of M Update, by two months than the expected schedule. Will this have any effect on the future updations viz. N (Nutella) O (Orange Candy) P (Plumcake), Q..!

*: N, O, P Names Just Indicative.

6. Will Note 6 and Up Carry a Buttonless Front Bezel or will that too have an old school physical button.

Thank you In Advance.
?
Received it for my S6 "original" and it's pretty awesome. Feels like a brand new phone(various new features, faster fingerprint unlock etc). It gives me even lesser reason to upgrade to S7!
D
T mobile got the update too today...
Downloading it as i write...;)