Bowers and Wilkins and Burberry collaborate to create T7 Gold Edition Comments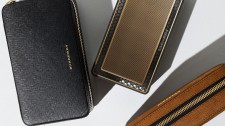 R22543
The point of this is what exactly?
To show you have too much money and not enough sense?
Don't know about B&W but Burberry isn't exactly respected due to it's customer base. Here in the UK, Burberry is known for being worn by - no other word for it - chavs. I imagine there'll be a few cheap imitations soon though.