Details emerge about the LG V20 for T-Mobile, alleged pre-order date of September 14 Comments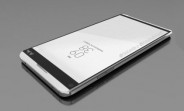 x
V10 is here to stay, if the V20 design turn in "G5 style phone" i think people gonna hate like they hate G5! - IDK why buy i see a lot of people here in my country who brought V10 and now are trading by G5, only because is smaller and have a better CPU only, to me this doesnt mean nothing!

V10 will sure have Nougat 7.0 until December this year and by then all variants will be bootloader unlockable capabilitys so people wold buy it for sure, it will turn in a "dead come to life" because in the stores i can grab one for less than 400 bucks - i mean, with all of that specs? i love my V10, i dont need a backup device but if i need i am sure i buy another V10 to be my "backup phone"!

Otherwise the specs of V20 will be the same as G5, have the same modular capabilitys and use the same moldures of G5 i am sure LG dont make it for one device only, they have the chance to put it rolling around the high-end devices and make it standard, but with a high pricetag, and i dont think people gonna spend 100-200-300 bucks for a moldure, is way too much.

If we wait for Project Ara will be out soon with better offers - or - if you dont want to wait the new Moto Z is way to go, i like it a lot, the modularity is excelent and with a good brain behind the Moto/Lenovo team i belive my next phone will be the Moto Z Plus...

I am waiting for V20, waiting this designs turn fake and LG suprise us with better looking design - i am ok if they do a modular phone, but only if they put a bigger battery!!!