T-Mobile has posted a list of Samsung and HTC models that will get an Android 7.0 update Comments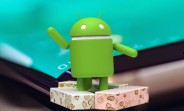 ?
Seems like the rumor about Qualcomm not making the update available for SD800/801 devices was true. This is embarrassing because many of them are still awesome devices and could run Nougat easily.
S193
All right, my next phone is going to be a Nexus or an iPhone.