New SwiftKey update brings ability to type in up to 5 languages simultaneously Comments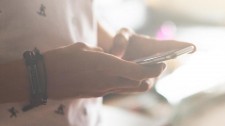 D
I've tried so many keyboards but this is the only one that corrects me so well while typing (without swiping). I always go back to it. I used to always go back to TouchPal but I don't trust it and way too many ads.
Google Keyboard is really good at swiping but not good at typing.

This is a welcome update. They just need to add some more features here and there and the ability to get to one handed mode easier.
Chrooma keyboard lets you swipe the space key and you go to one handed mode.
V
It hardly types good enough in one language let alone 5.... I found keyboard predicting on my old Samsung much better and faster. On Swift it takees typing almost the whole word to get it correctly predicted on only I need to type one or two letters anyway. In my opinion SwiftKey is widely advertised marketing crap. Any other keyboard which comes out of box with any phone model not worse and in many cases better that SwiftKey...