Apple Pay's adoption rate hits 35% mark in US; service coming to GAP next year Comments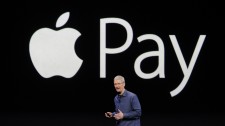 D
What about Samsung Pay?

Apple Pay is a joke. What's the point to have Apple Pay if I have to carry my bank card anyway? BTW if I carry the bank card is easier to pay with it, and without to make confusions to the sellers.
The point of mobile payment is not to carry card. Right?