YouTube Super Chat for live streams costs money, makes your comment stand out Comments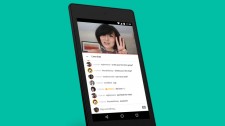 D
Let's give a round of applause to Google for this genius tool of getting loads of money!
?
"Pay for the attention you crave so much. We know you want to."
this sounds like a terrible idea on various levels, except the $$$-side of things maybe. if YouTube livestreaming is actually popular at all, idk. just imagining how this might play out if it was on Twitch.
and on the other end, wouldn't it be pretty narcissistic to have your comment be pinned and highlighted in exchange for a bunch of money?