Sprint acquires 33% of Tidal, lossless streaming coming to its subscribers Comments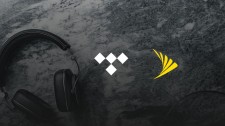 D
Hi,
I have some hiccups with TIDAL, as sometimes will stop playing even with a good broadband connection, or suddenly the songs will shift fast without playing, but in general so far it works fine most of the time, most considering it is a new launch. Now I am using musconv. It imparts the best music high quality and great collection. You can read more about it at : https://musconv.com

Thanks!

?
LOL. I'm a Sprint customer and I have zero interest in this even if it were free. I would rather they have put that money back into incentivizing existing customers to stick around or put it into better service.
2957
4531
Is Tidal profitable?