YouTube under fire, might move all child-friendly material to YouTube Kids Comments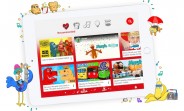 n
Google is going to be next Facebook . So far only Facebook has faced serious backlash from public , soon enough everyone will understand google is no different.

people need to understand they are not for public selfless organisations , they are businesses their bottom line is "Whatever makes more money !"
P48515192
"Disabling Autoplay also has its pros and cons - parents that previously worried their kid might spend too much time on the screen are opposed by creators and contributors, who might see a drop in views."

So Pros: Kids spend less time on YT
Cons: Selfish creators would rather have them addicted.

Hmmm... Tough dilemma huh?