Apple officially warns older iPhone and iPad users to update their software or risk a nasty GPS bug Comments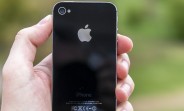 P48515192
It's important to note that the update has been available since July at least so let's avoid comments saying "two weeks before deadline? Apple so slow lol".

The GPS rollover bug is indeed something major. I don't know who thought it would be a good idea to have only 10 bits for the week counter instead of something like 16 bit (65536 weeks, or more than a millennium) but I wouldn't let that guy design anything important ever again. Or 13 bit that would give a century and a half. Some hardware gets used for ages before getting replaced, either because the current hardware works fine or upgrading is extremely expensive and that current software can't be easily ported and basically needs to be completely rewritten. Especially in embedded and enterprise environments but still.
J16385
Many Apple haters are blind. They will complain anyway, no matter how.