Samsung trademarks "UTG", could mean Ultra Thin Glass for Z Flip and future Samsung foldables Comments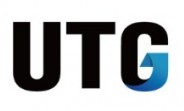 k
Tech reviewers tend to believe that "Glasstic" is a type of glass mixed with plastic and "UTG" is a form of bendable "glass". They do not know that these 2 are both made of pure plastic and just marketing terms made by Samsung.
?
No Samsung. UTG is the acronym of my University, University of The Gambia. so it's taken.
a
Utterly Terrible Galaxy

s
might be "ultra tall glass" since the first phone it will be used with will have an aspect ratio of 22:9.
s
could also be "ultra thick glass"- a variety of dense glass that's oblivious to geopolitics and trade wars.
?
Uncle Trump's Girls - wtf sorry
s
could be "under the galaxy" for all we care.