FCC proposes over $208 million in fines for all major US carriers over selling customer location data Comments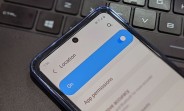 A364126
Measly, compared to the violation.

American government protecting it's big companies exemplified yet again. 208 mil is nothing compared to what these companies make in a year.

They should've been fined in billions, especially when EU takes several notches stricter actions just for comparatively less severe violations.
And where will that money go? To the victim consumers account? I guess not.

And more importantly, it appears money can absolve you of any crime. It ultimately signals that the customer privacy is 'sell-able', it just takes more money, and having it paid to different party.
J
This is why I do everything that I possibly can to block the GPS on my phone
I2919972
Hoooold up are we now in that age of regulation :)

So much good news:

Removable batteries

Fines for location tracking

Possible death of the lightning cable in the EU

What next? Oh boy o boy :D