New nubia Red Magic 5G teaser shows off interesting "Slow Door Video" capture mode Comments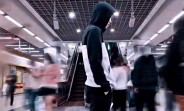 GuyPhone, 07 Mar 2020Daily drivers what complete B.S. Ask regular phone users like businessmen and housewives wh... moreFirstly... I am a businessman. Self employed.

Secondly. My gaming device makes a far better business device with animations off. And the screen at 240hz touch makes the screen sharper.
Scheduling my clients is rapid.

Thirdly. You speak as one without ever using a gaming handset. Your ignorance makes gamers laugh.

I have just upgraded only a few weeks ago to a new gaming phone from a conventional handset.

There is a huge difference. And I also have a oneplus device too.

You have exposed yourself globally here on GSMArena as someone with no experience with a gaming phone.

They are not at all gimmicks. They have ultimately been thoughtfully designed to give the player the edge.

My RM3S is faster than my oneplus.

My RM3S makes the best daily driver I have ever had.

You present yourself as clueless to gaming handsets. And of course. Android have perfect conventional devices for ladies who prefer a social media take on things. And Note and folding devices for the executive business clientele.

I recommend that if you like gaming. At least see if you can try out a gaming device before you pass judgment. Then your judgment would be more accurate then.

But for people like myself who own RoG 2's or Red Magic 3S. We seem to look down on some things you say here.
G
MagicMonkeyBoy, 06 Mar 2020Just seen the Black Shark 3... In real life... Wow! Absolutely wow... SD865 is just in crui... moreDaily drivers what complete B.S.

Ask regular phone users like businessmen and housewives who don't play games a lot to use gaming phones and they will probably refuse it.

This phone only appeals to gamers, that's it.

Heavy weight/impractical design, no ingress protection, limited features outside gaming, etc. makes it unsuitable for regular users.

You mentioned last time that performance is faster than a regular phone, false. Because faster performance is only applicable to games, not system speed etc. Flagships like Mi 10 Pro, iPhone 11 Pro, Google Pixel 4, OnePlus 7T, all have fast system performance. And guess what, all of these phones are more popular.

Regular flagships are still more balanced in terms of daily usage. Gaming phones are surely overhyped and a gimmick. Look at the mechanics of games (p2w, gacha, ads, etc) devs introduce. Only few Esports games (PUBG/COD Mobile, Fortnite, etc.) are popular, competitive, and require the use of gaming phones. You can just play most other games with a standard phone with no issues.

Let's see if any of the gaming phones sales can touch, because you hate Apple, any of flagship Android sales. And tell me who buys those phones and what category they are.

You are really the she ep that gets paid by Tencent or Netease games to sponsor gaming phones so more players can play their games. And you're wallet's probably getting milked by those devs. Slave.


Just seen the Black Shark 3... In real life... Wow! Absolutely wow...

SD865 is just in cruise control no matter what you throw at it.

Really good to see that the Black Shark 3 and Red Magic 5G have epic cameras. - This is really good news as it expands the gaming phone attraction towards those who would like a gaming phone. And a daily driver... And... Now all those as well as a really decent camera phone too.

So now the gaming phones are not just even better at hardcore few hours gaming sessions... But also make superb daily drivers due to cutting edge tech... Especially the screen... And... Maybe for the first time...

A really good and descent enough camera phone...

Finally... The Supremecy of gaming handsets... Has just become even more ultra Supreme...

Its that time again for me to sprinkle a bit of Red Magic 3S style in a bit of Pubg and CoD...

Happy Gaming! :-)...

Whoever plays against me is not going to stand a chance unless they have a dedicated gaming phone...

Its game over for a lot of people with conventional handsets... It's game on for us Gamers with gaming handsets! :-)

So funny.