Week 15 in review: New Galaxy A phone debut as OnePlus 8 lineup dominates headlines Comments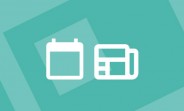 D
That's where we can see that the tech news and the phone industry are totally far away from customers and tech enthusiasts, the OnePlus 8 lineup have a really degraded opinion from customers and tech enthusiasts because of the too high price and too banal choice of features.
Way more peoples are curious about the Huawei P40 and Huawei Mate 40 lineups, I am not talking about what they want/plan to buy, but what they would probably like to heard about, because between the IMX700, the fact they won't have GSM, how they will compensate, their new store, this is where the exiting stories are at, we already know basically everything we need to know about the OnePlus 8 lineup...
There are other different phones like the Mi Mix 4/Mi Mix Alpha, the Vivo Apex 2020 and many others who could give lots of interesting news...

But the tech news industry just absorbe all the volunteer leaks the phone industry throw at them as if they were incredible leaks or even amazing informations...

So yeah, when a product dominate headlines while there are phone who most peoples care more about, what do we learn about the tech news world ?