AnTuTu September performance rankings are out, iQOO 5 series leads the way Comments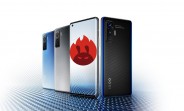 S
They have the vanilla Snapdragon 865 and scores higher than the 865+.
Could have something to do with the update able GPU drivers because that's where it gets very high.
D
I don't understand bow the regular 865 outperformed the 865+. Is it software tuning or did they overclock the chip? Or is the 865+ just inferior compared to the regilar 865?

Eager to see the A14 Bionic, Kirin 1000, Exynos 1000, Snapdragon 875, as well as Mediatek Dimensity chipsm
M
Antutu hoax again. This benchmark tool needs to stop.