EMUI 11 could be Huawei's last version of EMUI before Harmony/HongMeng OS Comments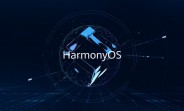 D
Make a combination of :
1. Stock Android's Simpleness and clean
2. One UI's Usability and ease of use with one handed
3. Oxygen OS and Color Os's customization
4. EMUI and IOS battery management
5. IOS Privacy and security
6. Extra features

This will be an very good OS, hope Harmony OS will be like this.
H
if Harmony os is only a skin/launcher on top of android then i am so upset like emui, Miui, origin os, color os etc.

We expecting a different platform with different user experience.