SA: Samsung tops Apple in the US market for the first time in three years Comments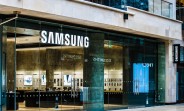 ?
Samsung is doing a good job making better phones than Apple. Almost everyone is in fact. People who switch away from iPhones don't go back.
A
no hate on apple, but downgrading battery makes the usability of the device more questionable.
the device is better in every aspect than the previous iPhone 11.