Huawei Watch 3 is reportedly coming soon with revamped HarmonyOS and eSIM Comments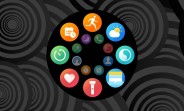 B
Unless they FINALLY really offer Strava support (like they constantly announced for more than 1,5 years with the GT2 watch) I will never even consider buying a Huawei watch again.
?
This is the best move Huawei can make if they want to build their own ecosystem. Nothing better and more beneficial to start with than smartwatch or band for that matter.
c
ah, nice to see the REAL microkernel HarmonyOS, not the BaloneyOS they claim that can replace Android...
?
This will be the proper HarmonyOS with the microkernel? I know they need Android compatibility with their phones but they should just bite the bullet and move to new OS on their phones.