We have seen images of the next generation iPhone in the past using a smaller version of the 30-pin dock connector that Apple has been using for so long.
Now we have a photograph of a cable that goes perfectly with this new port, and it comes courtesy of a Twitter account that belongs to Jack Yao, who seemingly runs Veister, a website that sells mobile accessories (although they aren't selling this particular cable).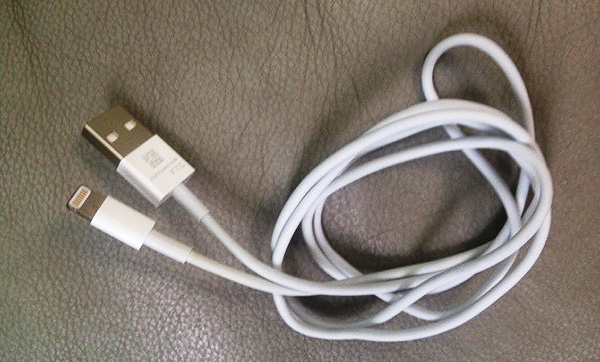 The cable looks like a third party product rather than one of Apple's own. It has the smaller connector at one end, with eight visible connector pins.
There is no visible latch mechanism, which leads us to believe Apple might use the magnetic MagSafe port that they use on their MacBooks to hold the cable in place. We don't expect it to have the same snapping feature of the laptops, though, due to the design of the connector and the light weight of the phone.
The new design will definitely break compatibility with existing accessories that use the 30-pin dock connector but knowing Apple they would have an adapter ready at launch. After that, it's only a matter of time before you see new devices coming out with the new port.
?
I'll stick with any brand except Apple thanks and charge and/or transfer data with a micro USB cable.
B
Thats wht I thought! all out docking stations are now worthless to any one with an i5
B
Thats wht I thought! all out docking stations are now worthless to any one with an i5
ADVERTISEMENTS