Next OnePlus may feature UFS 3.0 storage, early benchmark shows huge improvement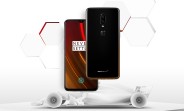 UFS 3.0 was unveiled a year ago, but we're yet to see phones use it. Rumor has it that the next OnePlus phone will make the switch from the current UFS 2.1 to 3.0. @IceUniverse posted a screenshot of a storage benchmark and it looks quite impressive.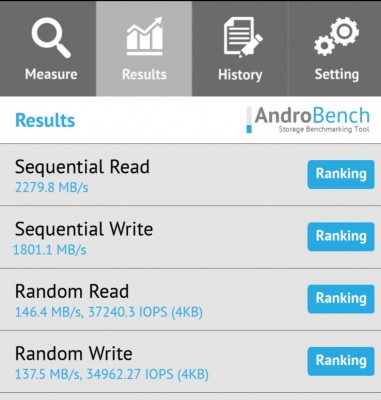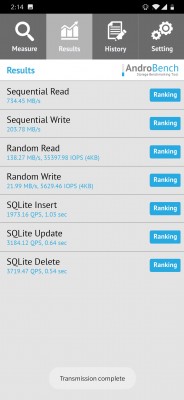 Upcoming OnePlus with UFS 3.0 • OnePlus 6T with UFS 2.1
The new standard promises to be twice as fast (while using less power to boot). Here's a quick comparison with the current OnePlus 6T (UFS 2.1), the improvement is significantly higher than 2x. The sequential speeds and the random write in particular show massive gains.
Unfortunately, the screenshot doesn't show the storage capacity of this upcoming OnePlus phone. Starting with the 6 OnePlus moved from 64GB to 128GB as the base storage option and the higher capacity option is 256GB. We'll see if this sticks for the next generation.
l
No, not yet. UFS 2.1 typically has 700-800 MBps sequential read speed and 200-300 MBps write speed, that's only half above SATA3 SSD for read and half below for write. I expect the lowest NVMe storage to have at least 1 GBps for both read and write (...
n
I agree with you and I don't understand why do smartphone brands are still using old tech like USB 2.0. If it was usb 3.1 it would be great to transfer files to the pc or to copy files from a hard-drive, pen-drive or card reader. But, in the end, I...
?
I wouldn't go as far as saying it's useless. The phones overall performance will be hugely increased with nvme speeds on 7nm chipsets. Full USB 3.0 Gen 2 speeds would be great though.
ADVERTISEMENTS