The next update for Windows Phone 7, dubbed Mango will supposedly bring along cool features like music recognition, camera-integrated search (barcode and image scanning) and even turn-by-turn voice-guided navigation for the Bing Maps application.
These are all unconfirmed features but the images, enclosed with the scoop, suggest them to be legitimate.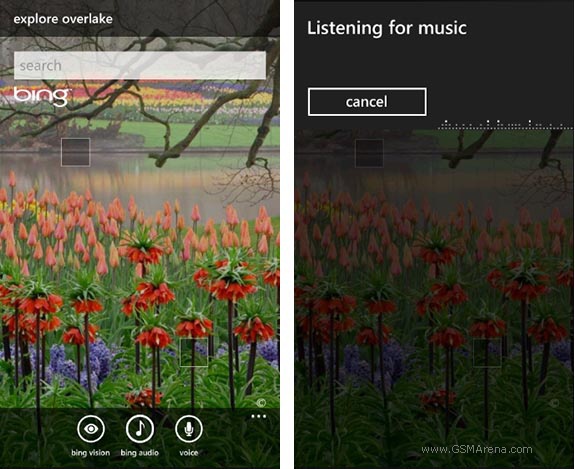 The first feature is Bing Audio, which acts like a built-in Shazam-like music recognition. It's not like there aren't apps like this for almost every OS, Shazam is even available for Windows Phone 7, but this is a music recognition feature, integrated into the mobile OS.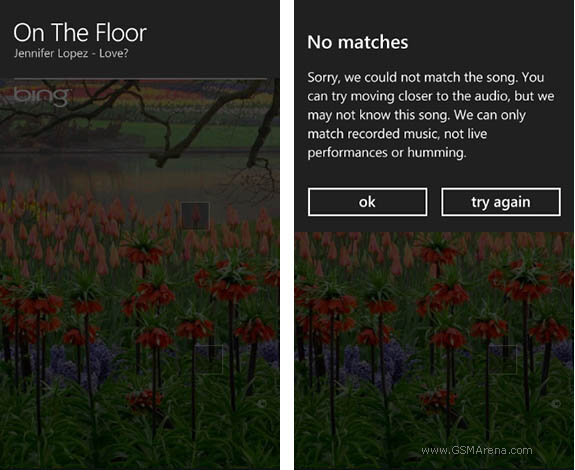 There will also be a feature, dubbed Bing Vision. It will give the camera app the power to scan barcodes or shoot landmarks (kinda like Google Goggles) and find similar images and information on items. Such feature also hints of future augmented reality apps, which could interact with the camera app and use it.
Also, the most exciting rumored feature is the turn-by-turn navigation for Bing Maps. It's a must-have smartphone feature.
UPDATE: Voice-guided navigation on Windows Phone 7 has been confirmed via Twitter. It seems, though, that it won't be available everywhere, just in selected countries, according to @WindowsPhone8. Should this turn out to be true it looks just like Google's strategy with the Google Maps voice-guided navigation.
There will be a podcast app, which will give you the option to listen and even download podcasts. There's even a hint of video podcast support.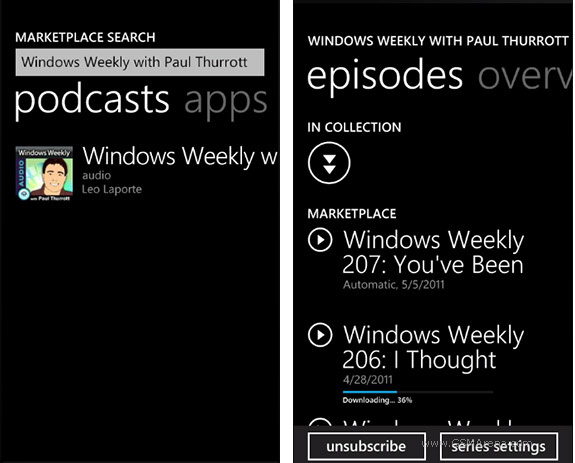 Finally the Voice Dictation feature, which basically lets you create and send messages, hands-free. It's a great concept, but one we hope Microsoft explores more widely as there are tons of other actions that would be great, done only by voice, apart from text messaging.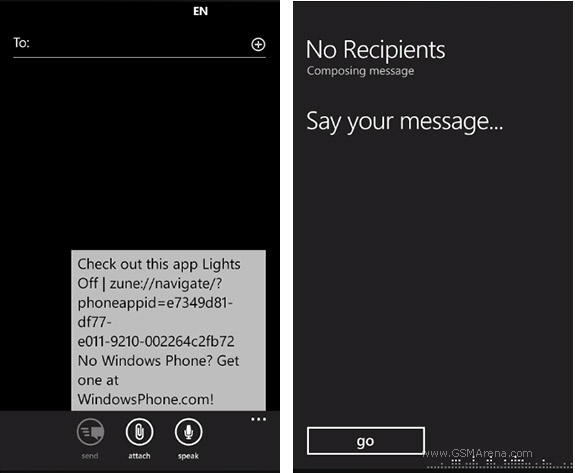 There's no official word on when this update will be released. But when we think about the NoDo update with copy-paste functionality and how long it actually took Microsoft to roll it out and the debacles, following the update for some Samsung owners, we get the feeling that Windows Phone 7 users will have to wait awhile for it.
Hit the source link below for the full 57 min podcast. The interesting stuff is around the 40 min mark.
?
they cant merge the apps together they are both written in totally different programming languages, Nokia apps are written in Java & Windows Phone 7 is written in C#. Also the button layouts and controls in each interface is different. If anythin...
d
yeah but I'm on my 2nd update in less than a year owning my SGS I9000. I have a friend with the LG WP7. I got to play with his for a couple of hours and there is no comparison to what the 'driod does'. Good free aps are a non issue in the Android Mar...
D
I know I wont switch to WP7 ;P Symbian = cheap + unreliable WP7 = expensive + unreliable It wont take a lot of algorithms to figure that one out :)
ADVERTISEMENTS