Waiting for the US CDMA version of the Nextbit Robin "cloud phone?" Well, there is some bad news: the variant has been cancelled. This means that those hoping to use the Robin on Verizon or Sprint's network are now out of luck.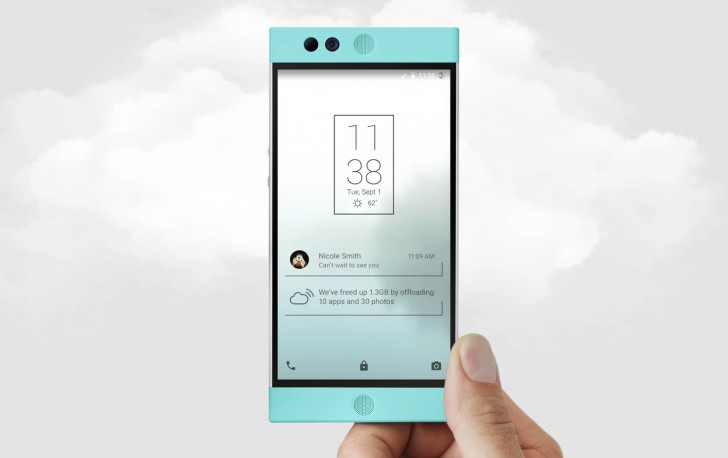 "We are unable to ship a CDMA version," said Nextbit's CEO Tom Moss in a post on the San Francisco-based company's official website. He also explained in detail the reason behind the decision. Here is what he said:
As you can imagine, we were in a rush. The Kickstarter campaign is only 30 days long, and it wasn't until the second week of the campaign that we realized the demand and started the investigation. Because of this, we had to go with the best information we could get before the campaign was over, and over time it turned out that this information was not accurate. What people at the carriers, in good faith given our need for quick answers, thought would take "weeks" has turned into "months". What they thought would cost "hundreds of thousands of dollars" has turned into "millions". And we're still not there. The goal posts are still being moved, and at this point, we think it is better to cancel this version rather than continue to try and make progress with no clear answers to offer regarding when we would actually be able to ship.
We first realized there was a big delta between what we originally thought and reality in January. It should have been sooner but to be honest a big part of the problem is how long it takes just to get the right information (and in some cases, what we were doing was a "one-off" for the carriers and they didn't even decide themselves yet how it would be treated until as late as a week ago). Even then, we believed we could recover and launch in March. Then new information came up and it became April. We really thought that would be it, but yet again, we were wrong. We should have known better. We were not sufficiently doubtful of what we were told given everything we already knew from our experience at previous companies. We were too optimistic, too bullish, and as a result we have to deal with our biggest fear, disappointing you, our supporters. This is bad for you, and this is bad for us. The best we can do is send you this explanation with our sincerest apologies, and try to make sure you don't suffer any financial loss in addition to the disappointment of not receiving a CDMA Robin.
All CDMA backers will get complete refund within the next 48 hours. In addition, they'll also get a 25% discount code which can be used with a purchase from the company's online store.
In case you aren't already aware, the GSM variant of the Nextbit Robin went on sale in February, and was sold out within a day.
B
Will we be getting a review of the Robin, GSMArena? I've read the othrt reviews, but you folks are the final word for me.
?
Dude, this phone is already out on the Market, only the CDMA version is cancelled.
r
I support this decision. Better to say "we won't make it" rather then endlessly droning about with "soon" and then admitting defeat.