It looks like people know a deal when they see one, as the new Google flagship smartphone, the Nexus 4, has sold out in less than an hour after appearing on the Play Store in the UK and Australia. The same applies to the 10 inch Nexus tablet - both 32 and 16 GB variants.
We're still waiting for the imminent launch of the devices on Google Play for the US, where we expect to see a similar picture. The Google Nexus 4 is expected to drastically impact the smartphone market with its impressive specs sheet and super aggressive pricing.
Update: Sure enough, the Nexus 4 stock in the US was depleted 24 minutes after it went on sale. We are yet to get some actually numbers from Google and see if it was a matter of low stock or simply unprecedented demand.
The Nexus 4 features a 4.7 inch True HD IPS Plus display of 768 x 1280 pixels resolution, a quad-core 1.5 Ghz Krait processor, 8/16 GB of storage, 2 GB of RAM, an 8MP shooter capable of 1080p video, powered by a 2100 mAh battery – all of this priced at $299/$349 without contract.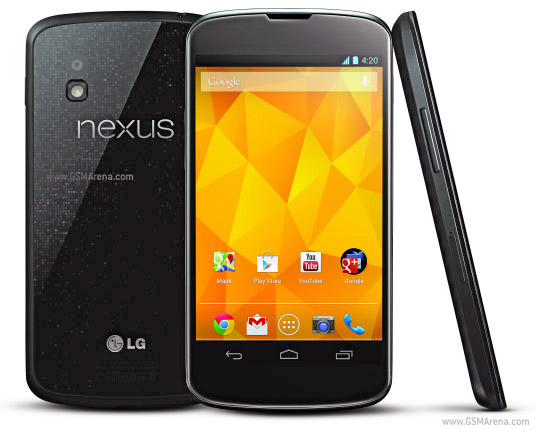 You might find yourself doing some frantic refreshes of the Play Store in the coming weeks to see when it will be up for sale (again) in your area, and frankly, we don't blame you.
w
Both Galaxy S3 and Nexus 4 are above Iphone 5, even S2 which is apple`s correspondent for Iphone5 works better. Still, waiting for Nexus 4 to lunch world wide.
?
Ok, here's the deal: give me $300 and I'll get you a brand new iPhone if I can't get one for that price from a reputable retailer then I'll just hold on to the money and use it to buy something else.
L
Low price but cheap hardware :)
ADVERTISEMENTS