The upcoming Nexus 5 announcement is drawing near (just 10 days left to go) and the rumors are intensifying. Today we saw it briefly in the Google Play store and now information has surfaced detailing the memory and battery capacity of the upcoming pureblood Android.
According to unofficial sources the Nexus 5 will come with either 16 GB or 32 GB of built-in, non-expandable, storage. The addition of the bigger 32 GB variant is great news and seems to confirm Google (and LG) won't be opting for an 8 GB model this year.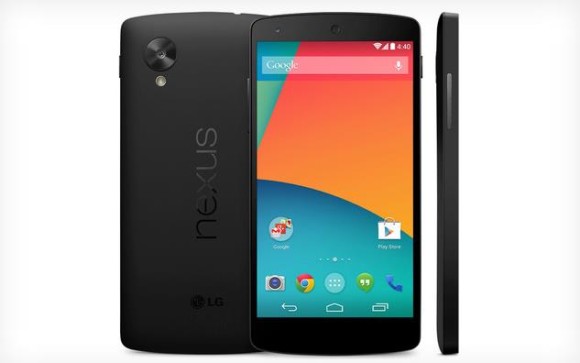 Then there's the battery, which doesn't ring as high on the hype meter as the memory options. The next Nexus smartphone is said to bring a 2,300 mAh battery, which given the rumors of a 5" display and latest Snapdragon 800 processor doesn't really sound too exciting. Previous rumors of the 32GB version packing a larger 3,000 mAh juice pack have unfortunately turned out to be unfounded.
Finally said sources point to a release before the end of October, however they don't specify if that refers to a global release or just to select markets in a first wave.
L
I have a Galaxy Nexus too, and also waiting for the Nexus 5 to comes up, i skipped the Nexus 4 because i did not consider it an important update over the galaxy nexus (same ppi), but now this smartphone seems appealing ;)
L
Since I bought my every first nexus phone Galaxy Nexus, I'm kinda into this stock android experience. Now I have the Nexus 4, and probably go for the Nexus 5 right after it's announcement.
n
You have no idea, if you struggle using a Nexus Product, you should be using an iPhone