With the Nexus 6 already here to carry on the family legacy it is only natural that the days are numbered for the Nexus 5.
But the LG Nexus 5 still has a lot of appeal as the last-available budget-oriented Nexus device, a long-standing tendency for the smartphone line, which seems to come to an end with the Motorola's premium offering. A report surfaced today, stating that the production of the Nexus 5 has ceased. But what does that mean in terms of its availability?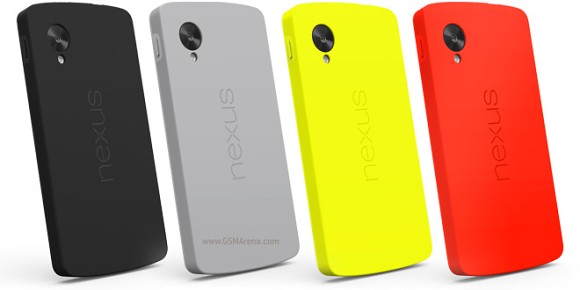 It is highly unlikely that the handset will magically disappear from the consumer market altogether. Vendors are sure to be sitting on some stock. The real question in how long will the LG pure Android device be available on store shelves.
In the US the Play Store has been consistently out of Nexus 5 inventory, which does not foretell very long future availability for the device. This was further backed up by a recent statement form a Google spokesperson, who stated that:
Once they are gone, they're gone, so we'd suggest people get them while they can.
There might however still be time to grab one as further comments clarified that Nexus 5 sales will continue through Q1 2015, or as the tech giant stated:
Nexus 5 will continue to be available for sale on Google Play and through select retailers in Q1 2015.
So if you plan on acquiring a Nexus 5 be sure to do it quickly or else you're in for a tough scavenger hunt around local resellers once backed-up stock is all cleared out.
D
Beware: Li-ion batteries degrade on the shelf. Even if the phone has never been turned on. 1 year on the shelf may mean 20% less battery capacity (Google it).
K
Try OptiPop with F2FS and Uber kernel instead. I was nicely surprised when I found out that after 8 hours of having my N5 working in stand-by with Wi-Fi enabled my battery dropped only to 87%. Screen: http://i.imgur.com/BUU9V8i.png You can't have...
w
not good.. i think what the nexus 5 is a good smartphone
ADVERTISEMENTS