The Google Nexus 5 has already appeared in several leaked images and the recent appearance in a hands-on video has left nothing to our imagination. Now, the pricing details of the upcoming Google Nexus smartphone have made its way to the rumorland.
According to a report from AndroidGeeks, the Google Nexus 5 will be launched in 16GB and 32 GB models. The base model is said to carry a price tag of $399, while the larger-storage option will cost you $449.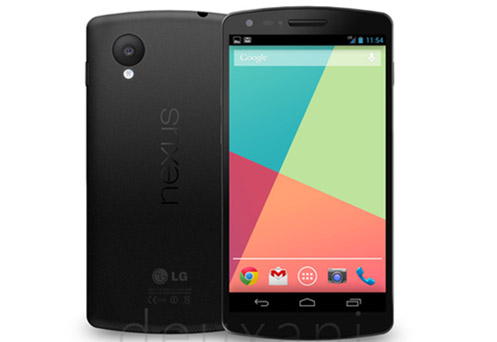 If the rumors are to be trusted, Google will also introduce an LTE model of the Nexus 4 and the new variant will allegedly cost you $299 for the 16GB model and $349 for the 32GB version.
Meanwhile, the Google Nexus 5 is expected to sport a 5-inch full HD display and feature a quad-core Snapdragon 800 SoC, 2 GB of RAM, 8 megapixel camera with optical image stabilization and Android 4.4 KitKat.
The Google Nexus 5 along with the latest Android version is expected to be unveiled later this month. However, there are no official confirmations at the moment.
m
what makes you htink its not wqell built? its built by a very well known and trusted manufacturer of mobile phones.
C
Xperia Z?? That's a rip off phone. Compare it to the Nexus 4 - Same processor, RAM, GPU... so, old hardware. Yes, different resolution and camera, but over twice the price! You're wasting money. And for the price, you should rather get a b...
D
I would go for a better build for some extra cash :)