If the latest rumor on the matter is to be believed, tomorrow we'll be treated to the official announcement of both the HTC-made Nexus 9 tablet as well as the Nexus 6 phablet by Motorola. But don't expect a big event or anything like that - they'll apparently be introduced via a blog post by Google.
This reportedly has to do with the fact that Android L isn't finished yet, though it's unclear how that has prevented Google from holding a gathering for this product launch. Regardless, both of the new devices will run Android L from day one.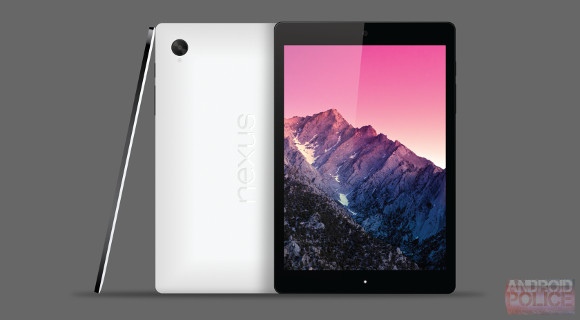 The Nexus 9 has had all of its previously leaked specs 'confirmed' once more by yet another anonymous source. So it should have an 8.9-inch 2,048x1,440 touchscreen, a 64-bit Nvidia Tegra K1 chipset, an 8 MP rear camera, a 3 MP front snapper, and dual front-facing speakers. It will weigh 480g and will come with a brushed aluminum frame, and not an all-metal design (this solution was reportedly chosen in order to keep costs down).
An 'origami' magnetic case for the Nexus 9 will be announced too. The Nexus 9 will be up for pre-order starting on October 17, and it should become available on November 3, though these dates could be changed.
There will be a 16GB Wi-Fi-only version which will cost $399, and a 32GB model with LTE connectivity built-in going for $499. Both will sport microSD card slots for storage expansion.
This particular rumor comes with no additional information about the Nexus 6, but it just got a leaked press render mere hours ago.
c
I don't think that Google will launch this devices anytime soon or at least the Android L , I think it will take place at the end of the month and it will be presented at a keynote since it is the biggest update that android had since kitkat
J
HAHAHA "both will support microSD card" what a crock. google stopped SD card support with the nexus 4 and 7, and broke lots of functionality with kitkat. its not coming back.
N
So Bad.... Since Google does not manufacture mobile hardware they are fully at the mercy of Others like HTC, Motorolla, Acer, etc.. So they are not able to rollout their product on any global event like the way Apples does.