The Motorola Nexus 6 is once again out in the Google Play Store for the UK. You can order one, but there are caveats. First of all, only the blue 32GB model is actually available, while white units and ones with double that storage capacity are nowhere to be seen.
The biggest problem, however, is that the listing says the device will be shipping in around three to four weeks. So it will be 2015 before the phone you order today will make it to your doorstep. And there's still no availability info for the 64GB Nexus 6 or for the white version.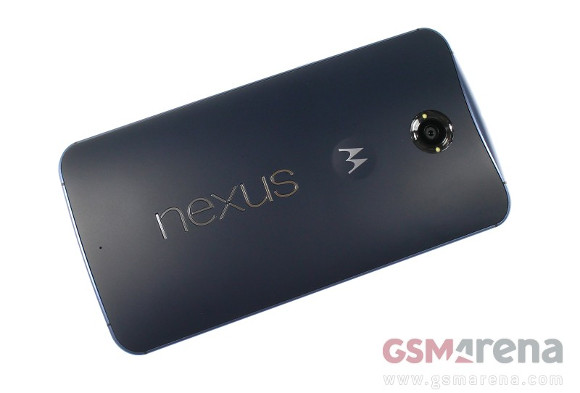 If you do want to take the plunge, know you'll have to shell out £499 for the model that is available. If you don't want to wait weeks for delivery, you could instead order one from Carphone Warehouse. The price is the same, and there's even free next day delivery. Plus, you can get it with operator contracts, and not just SIM-free.
Once again, we're talking about the 32GB blue Nexus 6. The white handset is only available for pre-order at this retailer, as are both 64GB variations (which cost £549, by the way). The models that are up for pre-order should start shipping sometime during the last week of the year.
D
I want to ask Is there any different between the region versions ?? Like (US XT1103, UK XT1100, france or other )?? Is all same software languages?? Because I see meny versions in ebay and Amazon
D
Exactly. Limited availability on the bargain which was the Nexus 5 helped create hype. But with this expensive bog standard, run of the mill flagship. Who cares?
?
Ahh, want it badly but can't afford it.