There are many differences between the two Nexus smartphones Google announced this year, the Nexus 5X and Nexus 6P. One is cheaper, the other more premium, for example. But there's a new big difference between the two - how easy each of them is to repair.
The Nexus 5X teardown which we told you about last week resulted in a 7 out of 10 repairability score, which isn't perfect, but it's not bad either.
Now though the Huawei-made Nexus 6P has been put through the same process by the teardown experts at iFixit. And it was found to be in the exact opposite situation compared to its smaller sibling. In fact, the Nexus 6P got only a 2 out of 10 repairability score.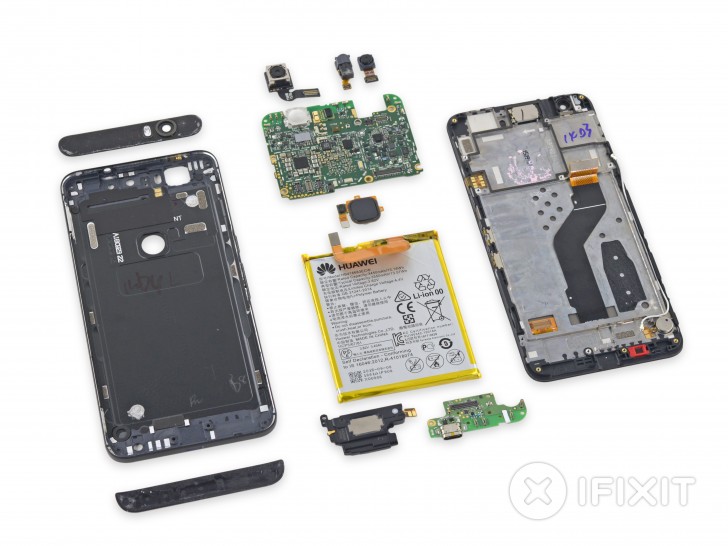 The problems include the fact that the display assembly can't be replaced without tearing the whole phone apart, which means that one of the most common repairs for a handset is very difficult to accomplish. Furthermore, tough adhesive is used to hold the rear cover panels and battery in place, and it's very difficult to open the device without damaging the glass camera cover.
On the other hand, the phone's solid construction is said to improve durability, and once the opening procedure is complete the battery is easily accessible.
As an oddity, the circular-looking fingerprint sensor on the back of the Nexus 6P is actually square - the circle shape is merely due to the round hole in the phone's case. So it turns out that this isn't the exact same sensor as on the Nexus 5X.
D
Well, he posted a new video, this time with a brand new nexus out of the box without torturing it first. Again, not pretty.
?
Check out Max Lee's (zedomax) P6 video. Because that shows a real Nexus 6P, not a fake.