The Google Nexus 9 tablet by HTC is now available for pre-order at Amazon UK. This comes mere hours after the big retailer listed the Nexus 9 for pre-order in the US.
With this move, we get to find out how much the tablet will cost in the UK. It's £319 for the 16GB version, and £399 for the one with 32GB of storage. In both cases, we're talking Wi-Fi-only here, as you may have gathered, because the model that has LTE connectivity too hasn't gone up for pre-order yet.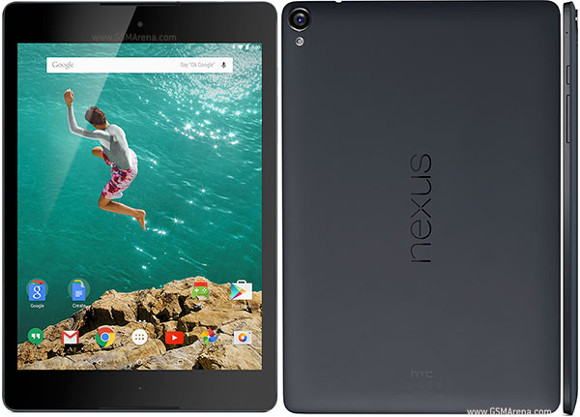 Amazon's UK arm currently has the white and black variations of the tablet up for grabs. It's unclear when the third, "sand" color will be available in the UK. If you pre-order a Nexus 9, it should ship to you on November 3, as apparently that's the official release date for the UK too, and not just for the US.
The Nexus 9 comes with an 8.9-inch 2,048x1,536 touchscreen, an 8 MP rear camera with LED flash, a 1.6 MP front snapper, and it's powered by an Nvidia Tegra K1 chipset, with a 2.3 GHz dual-core CPU that rocked the benchmarks recently.
?
It is cheaper yes, but is not faster or powerful, and as someone else said before a real andorid will never buy an apple product, the next day you will get bored.
r
yehh,,.htc+tegra k1 it will be fastest tablet,, as we all know,,htc phones are very fast in app opening even faster than iphones,,
q
sorry HTC price is too high , Ipad mini retina 16gb wifi start roughly 100 euro lower. Even as android fan I need to acknowledge that if I had to chose just from these 2 option I take Ipad . Speed , Performance , resolution all will be roughly...