The Internet is swimming in a sea of Google Phone leaks (started off by Google employees themselves) and it's getting hard to sort out which are true and which are false. And we gotta be honest with you - some are quite controversial. Google as a company is pretty much silent on the matter except for the fact that they've admitted giving some employees an Android handset meant to be used only as a software testing lab. And that's that.
As current conspiracy theory goes however, Google is indeed working on its own Google phone and they will be selling it themselves. As photos and first-hand reports of the mythic phone fly in it became clear that the phone seems an HTC Dragon (or HTC Passion) and it's codenamed Google Nexus One.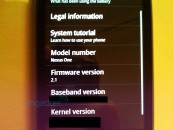 The Nexus One looks a lot like HTC Dragon
The reported specs of the Nexus One also seem to match up with the HTC Dragon - Snapdragon CPU, 3.7" AMOLED display, 5MP camera, touchscreen bar form factor. By the way, the HTC Bravo has a similar hardware too.
The Nexus One is built by HTC (no surprise here) with a lot of input from Google and it runs Android 2.1. The reported changes are a touch of 3D in the app tray, a bit of WebOS gadgetry with a preview of all homescreen pages (there are more of them, too) done card-style. Preloaded are Google Navigation (in the US) and the new Google Goggles, which identifies objects (e.g. the Golden Gate Bridge) by using the camera and brings up relevant information.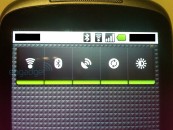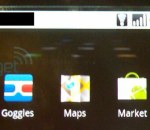 Android 2.1 runs on Nexus One, shows off some new features
The rumors go on - the device is not locked ad works on both AT&T and T-Mobile networks in the US. Engadget have unearthed a report from the FCC about the Nexus One passing their tests. The interesting bit here is that it has quad-band GSM support and 850/1700/1900MHz 3G support, which covers both AT&T and T-Mobile indeed.
And now for the controversial bit - the most popular rumor is that the Nexus One will be sold by Google either directly or through other retail channels (T-Mobile apparently). It will be unsubsidized and unlocked so it will work with every GSM network with proper frequencies.
Is Google moving into the phone selling business? As the guys at Engadget correctly point out both the Android Dev Phone (an unlocked T-Mobile G1 or HTC Dream if you will) and the Google Ion (HTC Magic) were handed out to Google employees and developers in the same fashion. They even sold the Dev Phone, but that's hardly what the rumors imply - full-on mobile phone retail.
The infamous Eldar Murtazin from mobile-review.com claims that some rival company (Apple he says) is trying to stir the pot by using the whole confusion around this potential new business model.
Google has expanded their services since their initial search engine, but for now, they seem to prefer sticking with software and advertising as their primary business model. So, for now we're leaning towards Google simply trying to get some quick feedback on the new Android OS. But we're yet to see about that.
a
hi, i have this phone and it is amazing! it has an application that allows you to know where the constellations are according to your position!
z
bro... symbian apps? try getjar or search forums sites.. no videocalling? video calling is pretty much pointless... unless the party you are calling has video calling duh....
?
Apparently the phone will cost $199 outright and be offered with FREE DATA with T-Mobile and other carriers around the world. Money will be made through advertising revenue from the AdMob acquisition and new Android features. More info at http://rich...
ADVERTISEMENTS