The Apple iPhone 6 and iPhone 6 Plus come with NFC connectivity that makes the Apple Pay service work. However, that's just about what the connectivity protocol will be used to, at least in the beginning.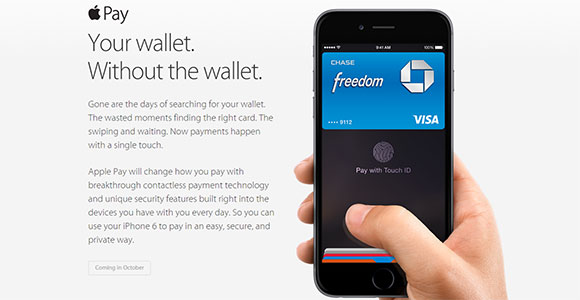 This is confirmed by an Apple spokesperson for Cult of Mac, who declined to reveal the company's future plans of additional uses of the NFC chip. Allegedly though, the company is considering opening the NFC on the iPhone 6 duo to third-party developers in the future.
PC Advisor spoke to experts at RapidNFC, who reveal that the NFC chip inside the Apple iPhone 6 is manufactured by NXP and is capable of providing public open access to developers. This means the iPhone 6 could take advantage of it for other uses such as easy pairing with external speakers and tech gadgets. Just why Apple chose not to include that at launch is anyone's guess.
Apple showed in some of its promo videos that the iPhone 6 NFC could be used to unlock hotel rooms, for example. The company also revealed a number of companies that get early access to test the NFC opportunities that the iPhone 6 provides. Hopefully, the company will make better use of the new connectivity options in its next iOS revisions.
?
Hilarious! iPhone 6 with: Swappable keyboards NFC And the cherry... Large screen sizes! Absolutely hilarious. Some people really do swallow all the apple bull, however it is wrapped.
l
Did u even read the news or undertand my comment ???? the news is not about apple pay stupid ... its about NFC chip being limited to apple pay. Yes my android already has some sort of pay which i dont care .... but i can do a lot more than just p...
?
What a laughter... Apple still & should live in communism 3rd country. Apple is not trying to protect their consumers, but they are lacking of professional security & emergency teams, thus always need to and has to put limit to their iOS and ...
ADVERTISEMENTS