Following the introduction of a limited edition NikeLab Apple Watch last month, today Nike has unveiled four new bands for the wearable. The twist here is that these are made to perfectly go with your sneakers, specifically the Nike Air VaporMax Flyknit "Day to Night" collection.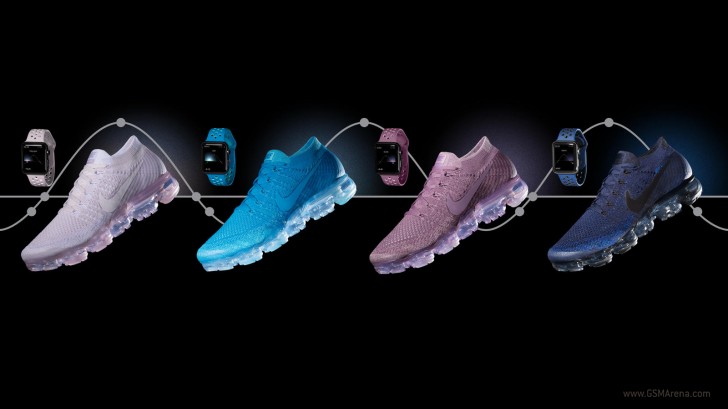 The colorways for the new bands are all matching the options available for that sneaker collection, as you can see in the image above. This allows you to "make a statement" apparently.
Nike says each of these four colors is inspired by a shade of the sky, from dawn to dusk. All of the new bands are made from a fluoroelastomer material that's strong, light, and perforated for ventilation and sweat management. They are priced at $49 each and will become available on June 1 at Nike's online store and select retail locations. You'll also find the new bands at Apple.com, Apple Stores, as well as authorized resellers in early June.
-
More intrigued by the shoes tbh...