Nintendo will reportedly launch updated Switch console with larger Samsung OLED screen
An interesting report comes from Bloomberg. Outside of supplying OLED display panels to many smartphone OEMS for both standard and (in the future) folding displays, Samsung will supply a 7-inch panel to Nintendo for a new Switch gaming console.
The report says that Samsung Display Co. will begin mass producing OLED panels for an upcoming Nintendo Switch refresh model, one that will come with a larger screen (the current Switch model has a 6.2-inch 16:9 720p display – the Switch Lite has a 5.5-inch panel)). According to the anonymous sources, Samsung will begin production of these panels in June with an initial target of around one million units per month. Shipments of these displays will reportedly arrive as early as July to assemblers.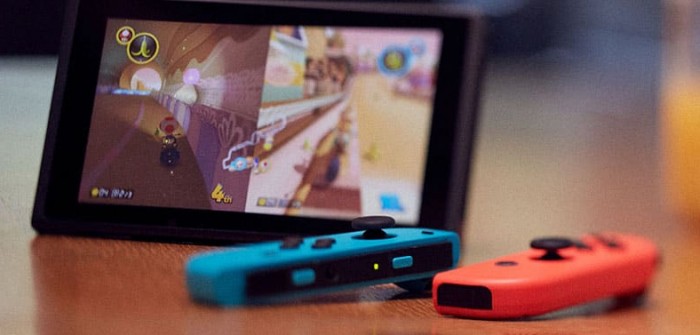 The resolution of this display would remain the same at 720p. One of the reasons for keeping an HD display and not bumping it up to FHD (1080p) may be to keep the docked vs undocked experience consistent between console variants. As well, the Switch would consume more power and generate more heat if it were to run games in handheld mode at full resolution. When a Switch is docked to an external TV, it is capable of outputting up to 1080p resolution.
This will be a rigid OLED panel, according to sources. This is a cheaper alternative to the flexible panels that are usually built into higher-end smartphones. The source also says that the Switch will dock in a 4K mode, but we disagree with this speculation, as current Nintendo hardware and Switch titles max out at 1080p.
k
1440p isn't double 720p, its quadruple. Unless you only double the Y axis, in which case, you are completely irrelevant to what you try to say.
T
Yeah i know and it's so fun to watch or just fight back for the lols
?
No matter where you go, you can't escape the part of the "gamer" community that has to argue about what hardware they're playing on.
ADVERTISEMENTS