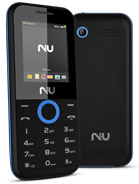 A
I wanted to know how the predictive text dictionary used, as new words are introduced into the dictionary or be saved as for use later
v
i mistakenly change the language from English to Spanish and don't know how to change the language back ? HELP...sos..
r
How do you take the lock off that pops up everytime the screen turns on
T
This thing is four steps lower than useless. It locks as soon as you hang up and won't unlock unless you fiddle with it for a while. The battery goes dead in less than a day even if you don't make any calls. I'll trade this phone for two cans and some string any day.
B
OMG! I am a disabled 67 year old Senior. I got this phone from Budget Mobile. My Generation is pretty Intelligent, but I still need a Users manual? Budget did not send me one....WHY? How can this company, or for that matter any Company in charge of handing out OBAMA Phones stay in business? I have a limited income and not too many friends so I do not need to buy an expensive, tons of apps phone! I do not to be on the phone all the time. Just a simple little phone. The Customer support even forgot to send me a charger, which now they claim I must wait 7 to 15 days for? HELP!

I DO NOT ASK FOR MUCH BUT........PLEASE!! How do I learn about this phone? Every time I finish a call, it LOCKS and I have to UNLOCK it, push the star key(Long Press)
?
phone is asking for code wen trying to Remove call barring from an Nui Go 20 do u know wat dode ???
c
freddy, 01 Apr 2015what would you like to do on the phone give exampleHey does the go 21 come with a sim card mine didn't an does it need it..if it does what kind do i get thanks..
f
Jim, 18 Feb 2015My friend received his go21 two days ago and absolutely no one can tell us how to use the phon... morewhat would you like to do on the phone give example
W
The NIU GO21 might be a fair phone, But Budget Phone is such a crappy outfit that they sell phones that don't work and they do not have user manuals
?
I agree on need for user manual. I got mine through Budget Mobile and the minutes are acting strange. I had 40 minutes vanish yesterday with no calls
Total of 12 user reviews and opinions for NIU GO 21.