Rumors, leaks and speculations regarding Apple's 10th anniversary iPhone 8 have been a frequent sight for quite some time now. In keeping with tradition, Cupertino isn't sharing any info on the matter, but more than a few reports of substantial parts orders can't all be made up.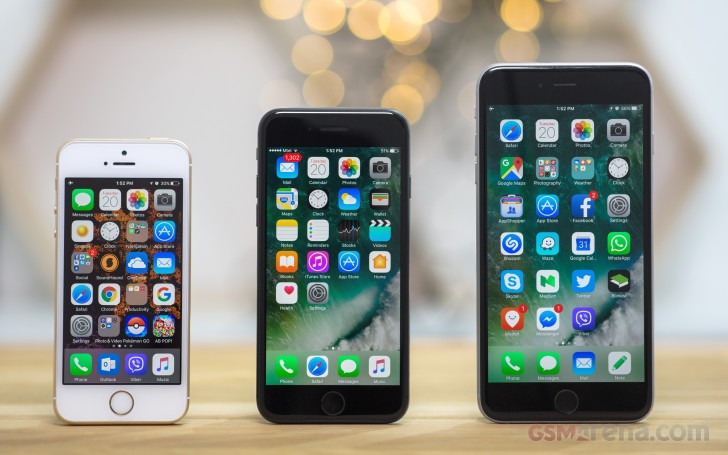 So we remain pretty skeptical of the latest alleged scoop to come through the proverbial grapevine. Apparently, the gossip delivered by Foxconn inside sources is that Apple only placed orders for iPhone 7s and iPhone 7s Plus units. In other words, just the pain old incremental updates over the company's current lineup. The source also goes on to explain that packaging materials for the new iPhones should start arriving at Foxconn in the last week of June. These could hold extra info on the matter.
Now, we can't really comment on any of the major tech speculations about the iPhone 8, like OLED, the lack of a home button, glass back and wireless charging or a Type-C port. However, we do feel pretty confident that Apple won't skip on properly marking the iPhone's 10th anniversary.
?
I just started reporting all hate comments because I can't stand it anymore
M
could this be the Trump effect?? he wants everything to have a stamp saying Made In America mibi Elon is making them a mega factory ;-P
?
You mean, other than you who's obviously r ad an iPhone article then was driven enough to comment on it? Maybe.