We already reported that Apple is planning to announce three new iPads this year. The company is expected to announce a 9.7" iPad with an affordable price tag, a new 10.5" iPad and an upgraded 12.9" iPad Pro.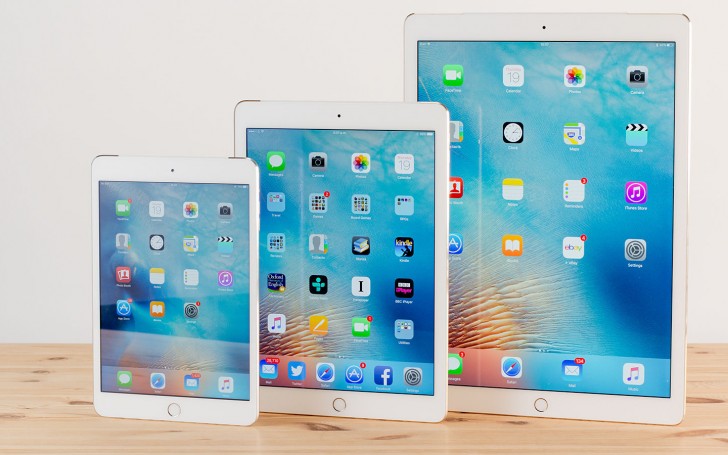 Sadly the products are still in planning with the 9.7" device expected to begin manufacturing in Q1 2017 and the other two in the second quarter. The delay is happening because the A10X chipsets for the bigger two devices are still in production and Apple is unlikely to do one-device announcements.
Since there's no mini version expected 9.7" iPad will become the entry-level device, targeted for educators, the 10.5" will oust the current 9.7" device while the 12.9" will simply be an upgraded Pro tablet.
?
Best selling type of computers and will continue being so for the foreseeable future as its market is maturing https://www.statista.com/statistics/272595/global-shipments-forecast-for-tablets-laptops-and-desktop-pcs/ I mean there is wrong a...
T
Tablets are great for finding your way around with Google maps, and great for communicating with Skype and Viber. What is missing from iPads is GSM communication. When I'm carrying a tablet I want to be able to make and receive phone calls. One ...
D
I wished that would happen too. Tab S and Note 10.1 (2014) were awesome tablets, but Samsung seems to have given up on them. Hopefully, Apple's entry will re-energize them back......