Unlike the other major players on the mobile scene, Samsung is highly unlikely to hold a press conference at the Mobile World Congress in Barcelona this year.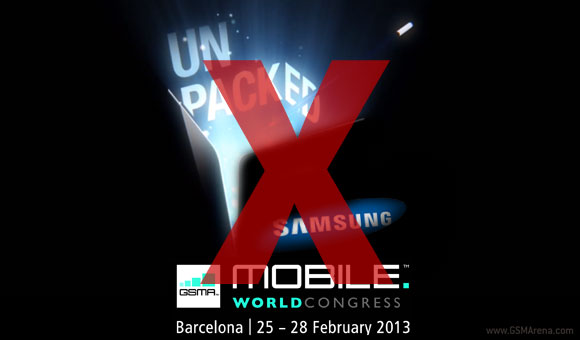 The information comes from sources familiar with the matter who have told Pocket-Lint that Samsung has preferred not to hold a dedicated press conference. Despite this, the company will have a strong presence at the showroom floor, the sources have said.
If that turns out to true (and given that Samsung had no press conference last year either it probably will), than Samsung will most likely announce whatever new devices it will bring to the show the week prior to its start. Given that the Koreans officially denied they will bring the Galaxy S IV to the MWC such a strategy is probably smart.
At last year's MWC, Samsung showcased its Galaxy Tab 2 10.1, Galaxy Tab 2 7.0 and Galaxy Note 10.1 slates as well as the projector-packing Galaxy Beam. Now, the company is expected to officially uncover the Galaxy Note 8.0, but it might be hiding another trick up its sleeve.
g
because the source code of key lime pie is not yet published by google. of course moto will get it first.to make them ahead again.. the only advantage of sammy in other just OCTACORE next would be flexible chip. LOL
t
"Unlike the other major players" implies Apple isn't a major player. It is. So is Samsung. Those companies are the ONLY two major players. Every new mobile flagship (althou all Apple has are flagships) by those two is highly anticipated yet...
?
samsung is big enough to have its own event, no need to rely on MWC to sell. its marketing alone can sell well to all the fans.
ADVERTISEMENTS