While we were expecting to see as many as five of them, Sony has confirmed that there won't be any Xperia Z6 at all. The confirmation came in the form of a Facebook comment by the German arm of the Japanese company.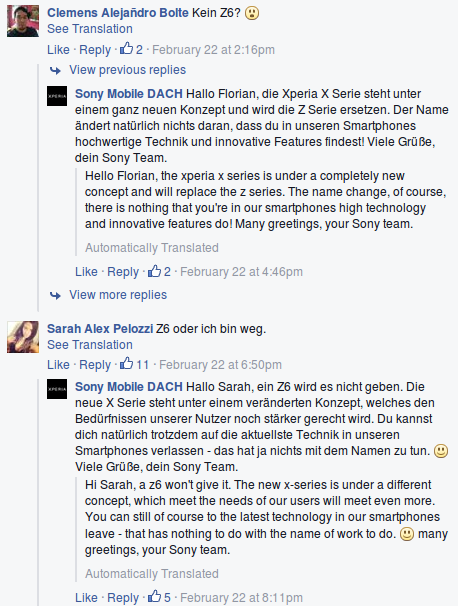 In addition, the company also revealed that the new Xperia X series of smartphones - which was announced at the ongoing MWC in Barcelona - will replace the Z series. "A Z6 will not exist. The new X series is under a modified concept that meets the needs of our users even more accessible," the Google translated version of the comment read.
So, what does this mean. Well, going by what all Sony has confirmed, it'd be safe to assume that the the new SD820-powered Xperia X Performance is Sony's flagship for the year. The other two phones that the company unveiled at MWC are the Xperia X and XA.
Update: Sony's Bulgarian Facebook account contradicts Sony Germany account, saying the X series is not a replacement but a completely new line instead. Most probably plans are yet to be finalized and it's too early to rush to any conclusions.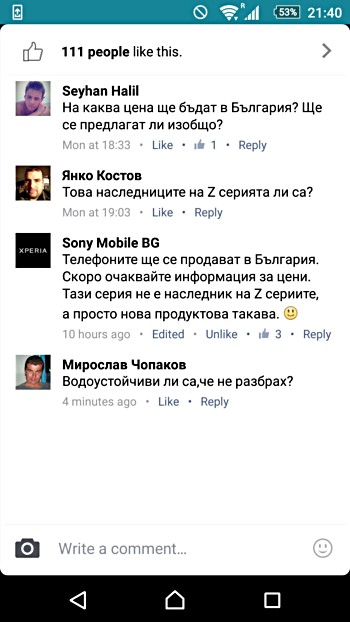 Update 2: In an interview with uSwitch.com, Jun Makino, Senior Product Marketing Manager at Sony Mobile, shared that indeed there will be no Xperia Z6 smartphone. So the plot thickens.
s
It`s so disappointing to know that there will be no Z6!
D
Would be awesome to see PS like gaming in ZX Ultra, they kinda been doing this streaming with existing Z series, no? Yeah, but they could especially make Ultra gaming capable powerhouse and market / position it similarly to Nvidia Shield tablet, ma...
D
Adreno 530 has enough amount of horsepower to crush ps3 and xbox 360 graphics with ease. If in case, sony manages to bring official support to play ps3 and ps2 games in so called x ultra it can be a super turning point for them but a lot of effort is...
ADVERTISEMENTS