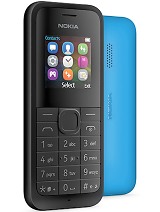 W
Why should i buy this 105 single sim when, for the same money i can get a Samsung E1280 or a Nokia 130 - which have a bigger screen ?
Nokia 105v1 105v2 108 130 are in the same price range. And only 130 is a viable solution.
n
I have supported Nokia all the time and i'm getting bored with those stupid phones, why do we need this Nokia 105 when there are 215, 301, 208, 106 etc...Why don't you make a good candybar phone like the N series with good camera and wifi instead of releasing every year the same shit....
Total of 83 user reviews and opinions for Nokia 105 (2015).