Nokia delivered some of the best cameraphones through the years dating back to the N95, the 808 PureView and the Lumia 1020 . According to a leak from the Chinese social network Baidu, a concept phone with five lenses positioned in a circle, coupled with a LED flash, might be the next glorious installment in that series.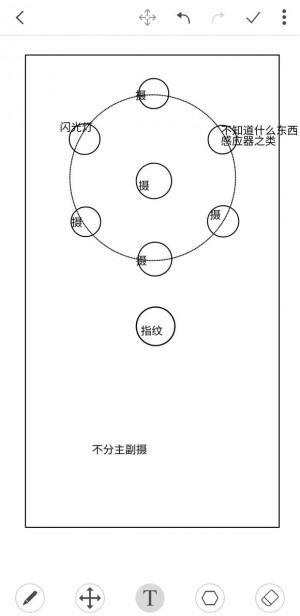 Sources suggest the phone will be named Nokia 10 and could arrive as early as IFA 2018 in Berlin this September. Although we are thin on the details, the design also reveals the upcoming phone will have a fingerprint scanner on the back, right below the revolver barrel-like camera setup.
The same source also mentions Snapdragon 845, which in theory can connect up to 7 different cameras with support for up to 32 MP, 4K video recording and dual phase detection.
Source (in Chinese)
great, now we'll have 5 camera's with crappy plastic lenses, no OIS, awful autofocus and perhaps even smaller pixels. Just what we need. 5 times the crap that we have today. Way to go Nokia! :-(
I'm still using Nokia 808 Pureview until now. I do my self DIY a frame to place another lens for create a micro photo more awesome. I'm the only one who have it in the world. Thanks a lot Nokia.
Nokia new exactly what they were doing with that whole Microsoft thing.. the old Nokia is still the brains here